Research
Research in the Baxter lab focuses on the neural mechanisms of learning, memory, executive function, and decision-making, and the ways in which these mechanisms fail in aging and neuropsychiatric disorders. Our research interests are broad and include the functional neuroanatomy of frontal and temporal cortex, regulation of higher cognitive functions by neuromodulators, the biological basis of cognitive impairments in neurodegenerative disease and neuropsychiatric conditions, as well as the neurobiological and cognitive effects of general anesthesia. Our approach to answering questions about the relationship between brain systems and cognition is to interfere with the function of defined neural systems in experimental animal models, and determine the consequences of this interference on behavior.
2017
Alvarado MC, Murphy KL, Baxter MG (2017) Visual recognition memory is impaired in rhesus monkeys repeatedly exposed to sevoflurane in infancy. British Journal of Anaesthesia doi:10.1093/bja/aew473
---
Baxter MG, Alvarado MC (2017) Monkey in the middle: Translational studies of pediatric anesthetic exposure. Anesthesiology 126:6–8.
---
Harony-Nicolas H, Kay M, Hoffmann JD, Klein ME, Bozdagi-Gunal O, Riad M, Daskalakis NP, Sonar S, Castillo PE, Hof PR, Shapiro ML, Baxter MG, Wagner S, Buxbaum JD (2017) Oxytocin improves behavioral and electrophysiological deficits in a novel Shank3-deficient rat. eLife 6:e18904.
---
Murphy KL, McGaughy J, Croxson PL, Baxter MG (2017) Exposure to sevoflurane anesthesia during development does not impair aspects of attention during adulthood in rats. Neurotoxicology and Teratology 60:87–94.
2016
Koike H, Demars MP, Short JA, Nabel EM, Akbarian S, Baxter MG, Morishita H (2016) Chemogenetic inactivation of dorsal anterior cingulate cortex neurons disrupts attentional behavior in mouse. Neuropsychopharmacology 41:1014–1023.
---
Raper J, Bush A, Murphy KL, Baxter MG, Alvarado MC (2016) Multiple sevoflurane exposures in infant monkeys do not impact the mother-infant bond. Neurotoxicology and Teratology 54:46–51.
2015
Raper J, Alvarado MC, Murphy KL, Baxter MG (2015) Multiple anesthetic exposure in infant monkeys alters emotional reactivity to an acute stressor. Anesthesiology 123:1084-1092.
2011
Croxson PL, Kyriazis DA, Baxter MG (2011) Cholinergic modulation of a specific memory function of prefrontal cortex. Nature Neuroscience 14:1510-1512.
---
Mars RB, Jbabdi S, Sallet J, O'Reilly JX, Croxson PL, Olivier E, Noonan MP, Bergmann C, Mitchell AS, Baxter MG, Behrens TE, Johansen-Berg H, Tomassini V, Miller KL, Rushworth MF (2011) Diffusion-weighted imaging tractography-based parcellation of the human parietal cortex and comparison with human and macaque resting-state functional connectivity. Journal of Neuroscience 31:4087-4100.
---
Palanisamy A, Baxter MG, Keel PK, Xie Z, Crosby G, Culley DJ (2011) Rats exposed to isoflurane in utero during early gestation are behaviorally abnormal as adults. Anesthesiology 114:521-528.
Mark Baxter, PhD
Principal Investigator
My work uses animal models to establish causal links between manipulations of defined neural circuits and behavioral and cognitive functions. After my graduate (PhD in Neurobiology, University of North Carolina at Chapel Hill, 1993-97) and postdoctoral training (NIMH, 1997-98), I established an independent research program in neuropsychology and cognitive effects of neurochemical lesions, first as an assistant professor at Harvard University (1998-2003), then at Oxford funded by a senior fellowship from the Wellcome Trust that began in 2004. I was recruited as a tenured faculty member to Mount Sinai School of Medicine in 2009 and moved my laboratory from Oxford to New York in January 2010.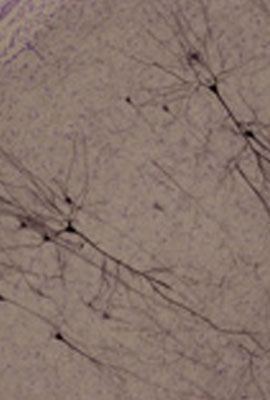 Christienne Damatac
Associate Researcher II
I completed my MS in Neuroscience at the Icahn School of Medicine at Mount Sinai in 2015, where I used MRI to study structural changes that occur in the brain as a result of cognitive training. Afterwards, I joined the Baxter laboratory to continue working with animal models of neurological disease. My research interests lie in understanding the neural basis of memory, especially how plasticity occurs in networks of brain regions and the changes that occur in those systems.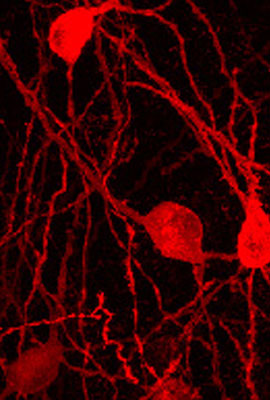 Nick Upright
Graduate Student
I received my undergraduate degree in Neuroscience from Davidson College. As a student, I researched synaptic plasticity in the hippocampus utilizing in vivo electrophysiology in rats. Following graduation, I worked as a research technician for two years investigating hippocampal plasticity following injection of 192 IgG-saporin. I am currently completing my first laboratory rotation in the Baxter Lab as part of the Neuroscience PhD program at Mount Sinai.