Research in the Baxter lab focuses on the neural mechanisms of memory and cognitive function, and the ways in which these mechanisms fail in aging, Alzheimer's disease, and neuropsychiatric disorders. Our research interests are broad and span different levels of analysis and species from rodents to humans. Current work in the laboratory is focused on the development and characterization of nonhuman primate models of Alzheimer's disease, the long-term effects of general anesthesia and surgery on cognitive function both in early development and later in life, and the development of novel neuromodulation approaches for improving function of circuits involved in memory and cognition.
2018
Upright NA, Brookshire SW, Schnebelen W, Damatac CG, Hof PR, Browning PGF, Croxson PL, Rudebeck PH, Baxter MG (2018) Behavioral effect of chemogenetic inhibition is directly related to receptor transduction levels in rhesus monkeys. Journal of Neuroscience, 38:7969-7975.
Froudist-Walsh S, Browning PGF, Croxson PL, Murphy KL, Shamy JL, Veuthey TL, Wilson CRE, Baxter MG (2018) The rhesus monkey hippocampus critically contributes to scene memory retrieval, but not new learning. Journal of Neuroscience, 38:7800-7808.
Motley SE, Grossman Y, Janssen WGM, Baxter MG, Rapp PR, Dumitriu D, Morrison JH (2018) Selective loss of thin spines in area 7a of the primate intraparietal sulcus predicts age-related working memory impairment. Journal of Neuroscience, 38:10467-10478.
Young JJ, Rudebeck PH, Marcuse LV, Fields MC, Yoo JY, Panov F, Ghatan S, Fazl A, Mandelbaum S, Baxter MG (2018) Theta band network supporting human episodic memory is not activated in the seizure onset zone. NeuroImage 183:565-573.
Baxter MG, Santistevan AC, Bliss-Moreau E, Morrison JH (2018) Timing of cyclic estradiol treatment differentially affects cognition in aged female rhesus monkeys. Behavioral Neuroscience, 132:213-223.
Bliss-Moreau E, Baxter MG (2018) Estradiol treatment in a nonhuman primate model of menopause preserves affective reactivity. Behavioral Neuroscience, 132:224-229.
Baxter MG, Crimins JL (2018) Acetylcholine receptor stimulation for cognitive enhancement: Better the devil you know? Neuron, 98:1064-1066.
Miller ML, Chadwick B, Dickstein DL, Purushothaman I, Egervari G, Rahman T, Tessereau C, Hof PR, Roussos P, Shen L, Baxter MG, Hurd YL (2018) Adolescent exposure to Δ9-tetrahydrocannabinol alters the transcriptional trajectory and dendritic architecture of prefrontal pyramidal neurons. Molecular Psychiatry.
Raper J, De Biasio JC, Murphy KL, Alvarado MC, Baxter MG (2018) Persistent alteration in behavioural reactivity to a mild social stressor in rhesus monkeys repeatedly exposed to sevoflurane in infancy. British Journal of Anaesthesia 120:761-767.
2017
Mincer JS, Baxter MG, McCormick PJ, Sano M, Schwartz AE, Brallier JW, Allore HG, Delman BN, Sewell MC, Kundu P, Tang CY, Sanchez A, Deiner SG (2017) Delineating the trajectory of cognitive recovery from general anesthesia in older adults: Design and rationale of the TORIE (Trajectory of Recovery in the Elderly) project. Anesthesia & Analgesia doi:10.1213/ANE.0000000000002427
---
Alvarado MC, Murphy KL, Baxter MG (2017) Visual recognition memory is impaired in rhesus monkeys repeatedly exposed to sevoflurane in infancy. British Journal of Anaesthesia 119:517-523.
---
Baxter MG, Alvarado MC (2017) Monkey in the middle: Translational studies of pediatric anesthetic exposure. Anesthesiology 126:6–8.
---
Harony-Nicolas H, Kay M, Hoffmann JD, Klein ME, Bozdagi-Gunal O, Riad M, Daskalakis NP, Sonar S, Castillo PE, Hof PR, Shapiro ML, Baxter MG, Wagner S, Buxbaum JD (2017) Oxytocin improves behavioral and electrophysiological deficits in a novel Shank3-deficient rat. eLife 6:e18904.
---
Murphy KL, McGaughy J, Croxson PL, Baxter MG (2017) Exposure to sevoflurane anesthesia during development does not impair aspects of attention during adulthood in rats. Neurotoxicology and Teratology 60:87–94.
2016
Koike H, Demars MP, Short JA, Nabel EM, Akbarian S, Baxter MG, Morishita H (2016) Chemogenetic inactivation of dorsal anterior cingulate cortex neurons disrupts attentional behavior in mouse. Neuropsychopharmacology 41:1014–1023.
---
Raper J, Bush A, Murphy KL, Baxter MG, Alvarado MC (2016) Multiple sevoflurane exposures in infant monkeys do not impact the mother-infant bond. Neurotoxicology and Teratology 54:46–51.
2015
Raper J, Alvarado MC, Murphy KL, Baxter MG (2015) Multiple anesthetic exposure in infant monkeys alters emotional reactivity to an acute stressor. Anesthesiology 123:1084-1092.
2011
Croxson PL, Kyriazis DA, Baxter MG (2011) Cholinergic modulation of a specific memory function of prefrontal cortex. Nature Neuroscience 14:1510-1512.
---
Mars RB, Jbabdi S, Sallet J, O'Reilly JX, Croxson PL, Olivier E, Noonan MP, Bergmann C, Mitchell AS, Baxter MG, Behrens TE, Johansen-Berg H, Tomassini V, Miller KL, Rushworth MF (2011) Diffusion-weighted imaging tractography-based parcellation of the human parietal cortex and comparison with human and macaque resting-state functional connectivity. Journal of Neuroscience 31:4087-4100.
---
Palanisamy A, Baxter MG, Keel PK, Xie Z, Crosby G, Culley DJ (2011) Rats exposed to isoflurane in utero during early gestation are behaviorally abnormal as adults. Anesthesiology 114:521-528.
Mark Baxter, PhD
Principal Investigator
My work uses animal models to establish causal links between manipulations of defined neural circuits and behavioral and cognitive functions, with a view towards ameliorating age-related impairments in memory and cognition. I also study the long-term effects of exposure to general anesthesia on cognitive function, at different stages of the lifespan. My academic mentors were David Olton and Linda Gorman at Johns Hopkins University, Michela Gallagher at the University of North Carolina at Chapel Hill, and Elisabeth Murray at the NIMH. I joined Mount Sinai as a tenured faculty member in 2010.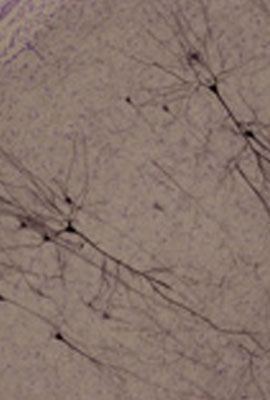 Jared Boyce
Associate Researcher II
I graduated from Dartmouth College, having studied Neuroscience and the Anthropology of Global Health. At Dartmouth, I studied the effect of deep brain stimulation in the nucleus accumbens core and shell sub regions on binge eating behavior under the direction of Drs. Wilder Doucette and Alan I. Green. I joined the Baxter Lab in 2017, where I am working on chemogenetic modulation of the basal forebrain.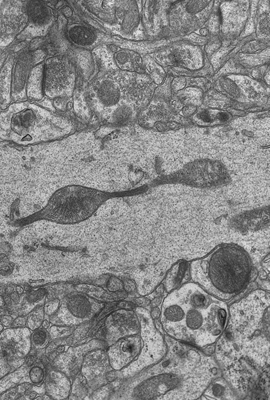 Tristan Fehr
Graduate Student
Following undergraduate degrees in Biology and Psychology at Arizona State University, I accepted a Fulbright Fellowship to Madrid, Spain where I continued building my foundations in neuroscience research before beginning my doctoral training in Neuroscience at Mount Sinai. My prior research spans epigenetics, neuropsychiatric illness including depression, and the gut-brain axis. Currently, I focus my efforts on understanding the neural effects of multiple anesthesia exposures on the developing brain, using electron microscopy as a primary tool.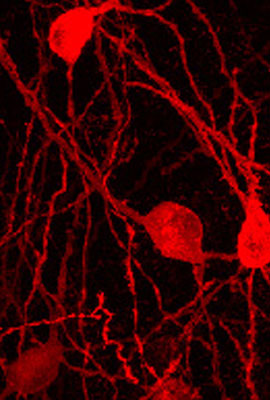 Nick Upright
Graduate Student
I received my undergraduate degree in Neuroscience from Davidson College. As a student, I researched synaptic plasticity in the hippocampus utilizing in vivo electrophysiology in rats. Following graduation, I worked as a research technician for two years investigating hippocampal plasticity following injection of 192 IgG-saporin. I joined the Baxter Lab as part of the Neuroscience PhD program at Mount Sinai in 2016.