Research
Emotional memories mediate adaptive behavioral reactions to dangerous and rewarding situations. However, memories acquired during intense emotional experiences also contribute to debilitating conditions like post-traumatic stress disorder and addiction. One basis for these powerful effects is the association of stimuli that were encountered during trauma or drug use with the experience of threat or pleasure. Our laboratory aims to understand how such associations are stored in the brain, and identify circuit mechanisms by which they can be alleviated.
We utilize molecular and electrophysiological approaches, including optogenetic stimulation, to identify how neural pathways and individual neurons are engaged and modified during memory storage. Once memories are established, other experiments address the mechanisms that contribute to their reinforcement or attenuation by molecular and behavioral interventions.
Contact Us
Clem Laboratory
Roger Clem, PhD
Associate Professor, Neuroscience
Associate Professor, Psychiatry
Location
Lab: HESS 9-301
Office: HESS 9-112
Phone
Office: 212.824.8976
Email
2017
Optogenetic Examination of Prefrontal-Amygdala Synaptic Development. 2017. Arruda-Carvalho M, Wu WC, Cummings KA, Clem RL. J Neurosci. 2017 Mar 15;37(11):2976-2985. doi: 10.1523/JNEUROSCI.3097-16.2017.
---
The BigLEN-GPR171 Peptide Receptor System Within the Basolateral Amygdala Regulates Anxiety-Like Behavior and Contextual Fear Conditioning. 2017. Bobeck EN, Gomes I, Pena D, Cummings KA, Clem RL, Mezei M, Devi LA. Neuropsychopharmacology. 2017 Apr 20. doi: 10.1038/npp.2017.79.
---
Prazosin during threat discrimination boosts memory of the safe stimulus. 2017. Homan P, Murrough JW, Soleimani L, Bach DR, Clem RL, Schiller D. Learning and Memory. In press.
2016
Clem RL, Schiller D. New Learning and Unlearning: Strangers or Accomplices in Threat Memory Attenuation? Trends Neurosci. 2016 May;39(5):340-51. doi: 10.1016/j.tins.2016.03.003. Epub 2016 Apr 12.
---
Elizabeth K. Lucas, Anita M. Jegarl, Hirofumi Morishita, Roger L. Clem. Multimodal and Site-Specific Plasticity of Amygdala Parvalbumin Interneurons after Fear Learning. Neuron. 2016 Jul 12. pii: S0896-6273(16)30310-5. doi: 10.1016/j.neuron.2016.06.032. [Epub ahead of print].
2015
Arruda-Carvalho M, Clem RL. Prefrontal-amygdala fear networks come into focus. Front Syst Neurosci. 2015 Oct 30;9:145. doi: 10.3389/fnsys.2015.00145. eCollection 2015
2014
Arruda-Carvalho M, Clem RL. Pathway-Selective Adjustment of Prefrontal-Amygdala Transmission during Fear Encoding.J Neurosci. 2014 Nov 19;34(47):15601-9. doi: 10.1523/JNEUROSCI.2664-14.2014.
---
Steinfurth EC, Kanen JW, Raio CM, Clem RL, Huganir RL, Phelps EA. Young and old Pavlovian fear memories can be modified with extinction training during reconsolidation in humans. Learn Mem. 2014 Jun 16;21(7):338-41.
---
Lucas, EK, A Jegarl and RL Clem. 2014. Mice lacking TrkB in parvalbumin-positive cells exhibit sexually dimorphic behavioral phenotypes. Behavioural Brain Research: advance online Aug 12.
2013
Clem, RL, RL Huganir. 2013. Norepinephrine enhances a discrete form of long-term depression during fear memory storage. J Neurosci 33(29): 11825-32. PMC3713724.
---
Ming-Sia, G, RL Clem and RL Huganir. 2013. The human language-associated gene SRPX2 regulates synapse formation and vocalization in mice. Science 342(6161):987-91.
2011
Anggono V, Clem RL, Huganir RL. PICK1 loss of function occludes homeostatic synaptic scaling. The Journal of neuroscience : the official journal of the Society for Neuroscience 2011 Feb; 31(6).
Beth Lucas, PhD
Postdoctoral Fellow
I obtained my bachelor's degree in psychology (2005) and doctoral degree in behavioral neuroscience (2011) from the University of Alabama at Birmingham. My graduate work focused on transcriptional regulation of gene programs in inhibitory neurons with an emphasis on how altering these programs affects behavior. Strong interest in examining how physiology affects behavior lead me to join the Clem lab, where I am combining molecular and physiological techniques to investigate the role of antidepressant treatment and behavioral  manipulations in emotional memory processes.
Ciorana Roman-Ortiz
PhD Student
I received my bachelor's degree from the University of Puerto Rico Medical Sciences Campus. I have always been intrigued by how emotions guide our behavior and how failure in this process may results in psychiatric disorders. My undergrad work focused in understanding avoidance behavior and individual differences. Now, I'm interested in using electrophysiology and chemogenetic techniques to further elucidate emotional learning processes.
Kirstie Cummings, PhD
Postdoctoral Fellow
I earned a BS in Cell and Molecular Biology and a BA in Music from Binghamton University in 2011. I then obtained my PhD in Biochemistry from the University at Buffalo, SUNY in 2016. My graduate work centered on delineating the biophysical properties that underlie NMDA receptor gating, with a particular focus on how 'glycinergic' NMDA receptors impact synaptic transmission. My interests in studying learning and memory lead me to join the Clem laboratory where I am investigating the synaptic mechanisms of conditioned fear.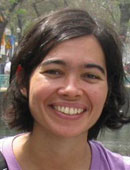 Maithe Carvalho, PhD
Alumni
Atichai Suwannapeng
Alumni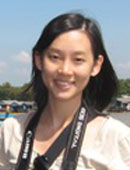 Job Openings
Graduate and Postdoctoral Positions
Graduate and postdoctoral positions are available to study the cellular and circuit basis of fear conditioning and extinction, with a special interest in molecular and synaptic contributions to memory storage and updating. Special consideration will be given to postdoctoral applicants with experience in brain slice and/or in vivo electrophysiology, rodent behavior, optogenetics and intracranial surgery.
To inquire about positions, please send you curriculum vitae and the names of at least 3 references to roger.clem@mssm.edu.