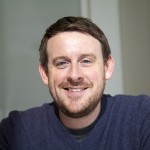 The Maze laboratory is focused on understanding the complex interplay between chromatin regulatory mechanisms in brain and neuronal plasticity. We combine a wide variety of biochemical, biophysical, molecular and behavioral approaches to assess the role of histone proteins, and their associated posttranslational modifications, turnover dynamics and remodeling activities, in the regulation of normal neurodevelopment, and the contribution of such processes, or aberrations thereof, to neurological and psychiatric disease. We place particular emphasis on psychiatric disorders associated with monoaminergic (e.g., serotonin, dopamine, etc.) dysfunction, such as major depressive disorder and drug addiction, as well as neurodevelopmental syndromes resulting in deficits in synaptic plasticity and intellectual disability (e.g., Down syndrome and autism). Being both 'basic' and translational in nature, our work – so-called "mechanistic neuroepigenetics" – employs state-of-the-art gene and chromatin arraying technologies, analytical chemistry (e.g., mass spectrometry and 14C bomb pulse labeling) and neurobiological phenotyping, in both rodents and humans (postmortem brain and iPSC derived neurons), to explore novel chromatin phenomena in the central nervous system. This includes the identification and characterization of neuronally enriched histone modifications, chromatin "readers," "writers" and "erasers," all of which play critical roles in neuronal plasticity and behavioral adaptation.
Contact Us
Maze Laboratory
Ian Maze, PhD
Associate Professor, Neuroscience
Associate Professor, Pharmacological Sciences
Location
Lab: HESS CSM 9-201
Office: HESS CSM 9-109
Phone
Office: 212.824.8979
Lab: 212.996.7214
Email
Connect with us!

@themazelab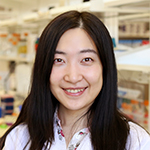 Yang Lyu
Senior Associate Researcher
Ian Maze: 2019 Winner of Presidential Early Career Award for Scientists and Engineers (PECASE)
Ian Maze: 2019 Dr. Harold and Golden Laport Basic Research Award
Lorna Farrelly: The Friedman Brain Institute 2019 POSTDOC Award: for the best record of achievement in neuroscience.
Amni Al-Kachak: The Friedman Brain Institute 2019 Best Graduate Student Poster Award
Lorna Farrelly: Robin Chemers Neustein Award (The Robin Chemers Neustein Postdoctoral Fellowship award provides an exceptional female, early-career postdoctoral fellow with $25,000 to supplement that postdoctoral fellow's current stipend/salary for one year.)
Ashley Lepack: 2018 Hausfeld Award (recognizing the most outstanding Neuroscience PhD student at the Icahn School of Medicine at Mount Sinai)
Ashley Lepack: Best Speaker Prize, Icahn School of Medicine at Mount Sinai's Annual Neuroscience Retreat (2018)
Sasha Fulton: 2018 BRAIN Award (recognizing the most outstanding 2nd year Neuroscience PhD student at the Icahn School of Medicine at Mount Sinai)
Lorna Farrelly: Invited Speaker for the SPiNES Postdoctoral Seminar Series (Neuroscience Institute, New York University School of Medicine)
Lorna Farrelly: Best Poster Prize, Icahn School of Medicine at Mount Sinai's Annual Neuroscience Retreat (2017)
Lorna Farrelly: 2nd Best Poster Prize, Icahn School of Medicine at Mount Sinai's Annual Neuroscience Retreat (2016)
Ian Maze: ACNP Travel Award Winner (2015)
Ashley Lepack: Janelia Research Campus Conference Travel Award Winner (2015), "Behavioral Epigenetics: Conserved Mechanisms in Diverse Model Systems