Research
What determines whether a change in the external environment evokes a motor response?
We address this question in an experimentally advantageous preparation, the mollusc Aplysia. We study food-induced changes in biting that occur under some circumstances and not under others. We focus on forms of short term plasticity that are important in this context, and characterize them using electrophysiological, morphological, behavioral, and imaging techniques. Current projects focus on mechanisms that regulate spike propagation in sensory neurons and mechanisms that regulate the efficacy of synaptic transmission.
2016
Yang CY, Yu K, Wang Y, Chen SA, Liu DD, Wang ZY, Su YN, Yang SZ, Chen TT, Livnat I, Vilim FS, Cropper EC, Weiss KR, Sweedler JV, Jing J. Aplysia Locomotion: Network and Behavioral Actions of GdFFD, a D-Amino Acid-Containing Neuropeptide. PLoS One. 2016 Jan 21;11(1):e0147335. doi:
10.1371/journal.pone.0147335. eCollection 2016. PubMed PMID: 26796097; PubMed Central PMCID: PMC4721866.
---
Svensson E, Evans CG, Cropper EC. Repetition priming-induced changes in sensorimotor transmission. J Neurophysiol. 2016 Mar 1;115(3):1637-43. doi: 10.1152/jn.01082.2015. Epub 2016 Jan 13. PubMed PMID: 26763783; PubMed Central PMCID: PMC4808100.
2015
Friedman AK, Weiss KR, Cropper EC. Specificity of repetition priming: the role of chemical coding. J Neurosci. 2015 Apr 22;35(16):6326-34. doi: 10.1523/JNEUROSCI.4562-14.2015. PubMed PMID: 25904786; PubMed Central PMCID: PMC4405554.
---
Jing J, Alexeeva V, Chen SA, Yu K, Due MR, Tan LN, Chen TT, Liu DD, Cropper EC, Vilim FS, Weiss KR. Functional Characterization of a Vesicular Glutamate Transporter in an Interneuron That Makes Excitatory and Inhibitory Synaptic Connections in a Molluscan Neural Circuit. J Neurosci. 2015 Jun 17;35(24):9137-49. doi: 10.1523/JNEUROSCI.0180-15.2015. PubMed PMID: 26085636; PubMed Central PMCID: PMC4469739.
2014
Wu JS, Wang N, Siniscalchi M, Perkins MH, Zheng YT, Yu W, Chen SA, Jia RN, Gu JW, Qian YQ, Ye Y, Vilim FS, Cropper EC, Weiss KR, Jing J (2014) Complementary interactions between command-like interneurons that function to activate and specify motor programs. J. Neurosci. 34:6510-21.
---
Cropper EC, Friedman, Jing J, Perkins MH, Weiss KR (2014) Neuromodulation as a mechanism for the induction of repetition priming. Current Opinion Neurobiology 29:33-38.
2013
Sasaki, K, Cropper EC, Weiss KR, Jing J (2013) Functional differentiation of a population of electrically-coupled heterogeneous elements in a microcircuit. J Neurosci, 33:93-105, PMID:23283325
2012
Ludwar BC, Evans CG, Cropper EC (2012) Monitoring changes in the intracellular calcium concentration and synaptic efficacy in the mollusc Aplysia. J Vis Exp. Jul 15;(65). pii: 3907. doi: 10.3791/3907, PMID 22824826.
Featured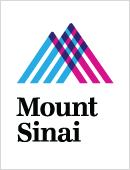 Flora Wang
Postdoctoral Fellow