Research
Our research focuses on identifying the epigenetic basis of neurodegenerative and psychiatric disorders. We study how miRNAs and histone modifying enzymes contribute to the establishment and maintenance of neuronal identity and specialized functions. We are particularly interested in understanding the epigenetic mechanisms of cellular plasticity and its role in regulation of microglia-neuron communication. One of the major focuses of our research lies in the development of animal models of human neurological disease associated with abnormal function of epigenetic regulators of different types. Using pioneering technologies including cell type specific analysis of mRNAs, miRNAs and chromatin modifications in neurons in vivo, our research aims at understanding the mechanism of neurological disorders and at their potential treatment by targeting the neuronal epigenome.
2016
von Schimmelmann M, Feinberg PA, Sullivan JM, Ku SM, Badimon A, Duff MK, Wang Z, Lachmann A, Dewell S, Ma'ayan A, Han MH, Tarakhovsky A, Schaefer A. Polycomb repressive complex 2 (PRC2) silences genes responsible for neurodegeneration. Nat Neurosci. 2016 Oct;19(10):1321-30. doi: 10.1038/nn.4360.PMID:275262
---
Hansen T, Venø M, Jensen T, Schaefer A, Damgaard K, and Kjems J. Argonaute-associated short introns are a novel class of gene regulators. Nature Communication. 2016 May 13;7:11538. doi: 10.1038/ncomms11538. PMID: 27173734
2015
Sullivan J, Badimon A, Schaefer U, Ayata P, Gray J, Chung C, von Schimmelmann M, Zhang F, Garton N, Smithers N, Lewis H, Tarakhovsky A, Prinjha R, Schaefer A. Autism-like syndrome is induced by pharmacological suppression of BET proteins in young mice. J Exp Med. 2015 Oct 19;212(11):1771-81. doi: 10.1084/jem.20151271. Epub 2015 Sep 21.
2014
Gao Z, Lee P, Stafford J.M, von Schimmelmann M, Schaefer A, Reinberg D. AUTS2 (Autism Susceptibility Candidate 2) confers transcriptional activation to PRC1 in the CNS. Nature. 2014 Dec 18;516(7531):349-54. doi: 10.1038/nature13921. PMID: 25519132
---
Lyons DB, Magklara A, Goh T, Sampath SC, Schaefer A, Schotta G, Lomvardas S. Heterochromatin-mediated gene silencing facilitates the diversification of olfactory neurons. Cell Rep. 2014 Nov 6;9(3):884-92. doi: 10.1016/j.celrep.2014.10.001. Epub 2014 Oct 30. PMID: 25437545
---
Maze I, Chaudhury D, Dietz DM, Von Schimmelmann M, Kennedy PJ, Lobo MK, Sillivan SE, Miller ML, Bagot RC, Sun H, Turecki G, Neve RL, Hurd YL, Shen L, Han MH, Schaefer A*, Nestler EJ*. *co-corresponding authors. G9a influences neuronal subtype specification in striatum. Nature Neuroscience. 2014 March. doi: 10.1038/ nn.3670. PMID: 24584053
2013
Tan CL, Plotkin JL, Venø MT, von Schimmelmann M, Feinberg P, Mann S, Handler A, Kjems J, Surmeier DJ, O'Carroll D, Greengard P, Schaefer A. MicroRNA-128 governs neuronal excitability and motor behavior in mice. Science. 2013 December; 342 (6163):1254-8. PMID: 24311694
2012
O'Carroll, D. and Schaefer A. General principals of miRNA biogenesis and regulation in the brain. Neuropsychopharmacology Review, 2012 Jun 6. doi: 10.1038/npp.2012.87. PMID: 2431169
2011
Schaefer A, Tarakhovsky A., and Greengard P. Epigenetic mechanisms of mental retardation. Prog Drug Res. 2011; 67:125-46. Review. Epigenetics and Disease, Springer, Basel. PMID: 21141728
Meet the Team
Current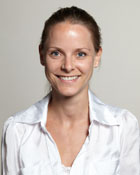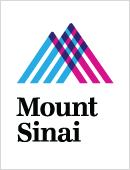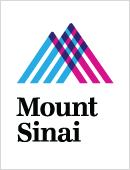 Funding & Awards
Anne Schaefer has been named a 2014 Kavli Frontiers of Science Fellow by the National Academy of Sciences (NAS). The Kavli program honors young scientists who are considered leaders in their fields and have made significant contributions to science. Jointly sponsored by the US National Academy of Sciences and The Kavli Foundation, the Kavli Frontiers of Science bring together some of the very best young scientists (under age 45) to discuss exciting advances and opportunities in their fields in a format that encourages informal collective, as well as one-on-one discussions among participants. Dr. Schaefer was invited to the Japanese-American Frontiers of Science ( JAFoS) Symposium that took place in Tokio in December 2014.
Awards
| | |
| --- | --- |
| 1999-2003 | Scholarship of the German National Merit Foundation |
| 2001-2003 | USA-Scholarship of the German National Merit Foundation |
| 2003 | Keystone Scholar Travel Award |
| 2004 | Summa cum laude, Charité University Berlin |
| 2005 | Hans-Hench Award 2005, German Society for Immunology, Germany |
| 2006-2008 | German Research Foundation DFG, Research Fellowship, Germany |
| 2011 | 2010 NARSAD Young Investigator Award, USA |
| 2012 | named "Chrissy Rossi Investigator" |
| 2012 | Seaver Autism Center Research Award, USA |
| 2012 | NIH Director's New Innovator Award, USA |
| 2014 | Technology Development Fund Award, Mount Sinai Innovation, USA |
| 2014 | Cure Challenge Award, USA |
| 2014 | Kavli Frontiers in Science Fellow, The National Academy of Science, USA |
| 2015 | Harold and Golden Lamport Research Award, Mount Sinai, USA |
Funding
On Going
09/18/2017-09/17/2019
R21 MH115353-01 (Schafer and Schaefer, PIs)

NIMH
"Exploring novel activity-dependent mechanisms regulating microglia-synapse interactions"
This award aims to elucidate novel proteins involved in neuron activity-mediated microglia-synapse interactions.

12/01/2014-04/01/2019
GSK COL1000039850 (Schaefer, PI)

GSK Research Collaboration Agreement
"Role of BRD proteins in microglia activation"
The aim of the proposed project is to test the ability of the brain permeable I-BET to suppress microglia activation and microglia mediated neurodegeneration.

10/01/2017-09/30/2019
Pfizer COL (Schaefer, PI)

Pfizer Inc., U.S. Pharmaceuticals Group
miR-128 Based Treatment of Fatal Epilepsy in Dravet-like Syndromes
Major goal is to evaluate the therapeutic potential of miR-128 in the treatment of Dravet syndrome

03/01/2017-08/28/2022
M.D. Anderson (Goate, PI,)

Understanding the mechanism of MS4A-dependent AD risk
The goal of this research is to identify candidate the causal gene(s) in the MS4A cluster (an AD-associated locus) and to investigate their role in AD pathogenesis for the development of therapeutic agents.

08/01/2016—07/31/2021
RF1 AG054011-01 (Goate, PI, Schaefer, Co-PI)

NIA
"Understanding the mechanism of SPl1 dependent Alzheimer disease risk"
This award addresses the mechanism of the Alzheimer disease risk gene SPI1 in control of microglia activation in vivo.

09/01/2015—08/31/2019
R01 NS091574-01A1 (Schaefer, PI)
NINDS
"Control of neuron activity and animal behavior by non-coding RNAs"
This award addresses the mechanism and potential therapeutic effects of miR-128 control of epilepsy in mice.
12/01/2014—11/30/2016
GSK COL1000039850 (Schaefer)
GSK Research Collaboration Agreement
"Role of BRD proteins in microglia activation"
The aim of the proposed project is to test the ability of the brain permeable I-BET to suppress microglia activation and microglia mediated neurodegeneration.
09/31/2012—09/30/2017
1 DP2 MH100012-01 (Schaefer)
2012 NIH Director's New Innovator Award
"Cognate microglia-neuron interaction and its role in inflammation"
This award addresses the molecular basis for cognate neuron-microglia interaction and its role in controlling neuronal function in health and disease.
09/01/2014—08/31/2017
CURE
"Non-coding RNA mediated control of inhibitory and excitatory neuron excitability."
This award addresses the role of miR-128 in modulating excitatory and inhibitory neuron excitability and associated behavior in mouse models of Dravet syndrome in vivo.
Completed
03/01/2014—02/28/2015
5P30DA035756-02 (Heintz), P30 Pilot Grant (Schaefer)
NIDA, Molecular Definition of Brain Circuits Controlling Addiction
"Analysis of cocaine induced transcriptional memory at a single cell level"
01/01/2012—12/31/2014
Seaver Autism Center Research Award (Schaefer)
Seaver Foundation
"Epigenetic basis of Autism"
01/01/2014—12/31/2014
Technology Development Award 2014 (Schaefer)
Mount Sinai Innovation
"Novel miRNA-based treatment of severe Epilepsy."
07/15/2011—07/14/2013
2010 Young Investigator Award, Grant# 18194
(Schaefer)
NARSAD, The Brain and Behavioral Research Fund
"Epigenetic regulation of depression"
01/09/2008—08/31/2010
1RO3DA025962 (Schaefer)
NIDA
"The role of miRNAs in Cocaine Addiction"
12/22/2008—12/21/2011
W81XWH-09-1-0095 (Schaefer)
U. S. Army Medical Research and Materiel Command (USAMRMC)
"Role of miRNAs inParkinson's Disease"
Compositions and Methods for Modulating Neuronal Excitability and Motor Behavior
A. Schaefer, P. Greengard. US provisional patent application No. 61/898,952 and No. 61/896,463. Filed October 28th 2013. Full PCT application executed November 2014, International application number PCT/US2014/062664
Methods And Compositions For Translational Profiling And Molecular Phenotyping
N. Heintz, P. Greengard, M. Heiman, A. Schaefer, J. Doyle, J. Dougherty. Publication No. US 2011/0071049 A1 published 2011
In the Press
BET protein family plays key role in regulation of normal neuronal development and function.
News Medical Life Sciences and Medicine — October 19, 2015. Read more
Mount Sinai Innovation Partners
Single microRNA powers motor activity: Findings have implications for treating sever treatment-refractory epilepsy, says Mount Sinai researcher. Read more
Science Daily
Dec. 5, 2013 — New research from the Icahn School of Medicine at Mount Sinai shows that microRNA-128 is one of the strongest regulators of nerve cell excitability and motor activity, and that it does so by adjusting an entire neuronal signaling pathway. Read more
Yahoo! Groups
Sagital brain section of a miR-128 deficient mouse. Immunostaining shows normal striatal neurons and their projections to the substantia nigra (green fluorescent protein shown in green) in wild-type and miR-128 deficient mice. Read more
Genomeweb
New Research Links miR-128 with Motor Hyperactivity, Epilepsy Read more
Visembryo
Research on mice shows that microRNA-128 has a direct effect on the musculoskeletal system. When it is increased, neuron activity is lowered – reducing uncontrolled movements in connection with epilepsy or Parkinson's. When decreased, microRNA-128 boosts neuron activity. Read more

Anne Schaefer, MD, PhD, of Mount Sinai School of Medicine Receives Prestigious National Institutes of Health Director's New Innovator Award
Anne Schaefer, MD, PhD, Assistant Professor of Neuroscience, and Psychiatry, at Mount Sinai School of Medicine, has been recognized with the highly celebrated 2012 Director's New Innovator Award from the National Institutes of Health (NIH). Dr. Schaefer is among 51 recipients of the award nationwide. Read more
The Laboratory of Brain Epigenetics has immediate openings for Postdoctoral Scientists. We seek highly motivated individuals with a considerable background in Neuroscience, Molecular Biology, Cell Biology, Mouse Genetics and/or Biochemistry. Individuals with an expertise in mRNA/miRNA or chromatin analysis are particularly encouraged to apply. Applicants should possess a Ph.D. and/or M.D. degree.
Please send a cover letter, curriculum vitae, and the names, phone numbers and e-mail addresses of three people who could provide letters of reference by email to anne.schaefer@mssm.edu.