Estimates of how good or bad something will be influence how we experience the world, impacting our actions, choices, attention and memory. Our lab is interested in how the brain processes affective information, in other words the "goodness" or "badness" of experiences, and how this interacts with cognitive processes. Our studies combine hypothesis-driven behavioral designs with large-scale neurophysiological recordings to understand how neural dynamics give rise to behavior and cognition.
Contact Us
Rich Laboratory
Erin L Rich, MD, PhD
Assistant Professor, Neuroscience
Location
Office: HESS CSM 10-115
Phone
Office: 212.824.9304
Email
Feng-Kuei Chiang
Postdoctoral Fellow
I am interested in cognitive functions of prefrontal cortex, which include working memory, hierarchical learning, and decision-making. Mainly, how prefrontal areas dynamically encode a series of actions/events under the sequential or hierarchical tasks.
feng-kuei.chiang (at) mssm (dot) edu
Pierre Enel
Postdoctoral Fellow
Computational modeling of decision circuits
pierre.enel (at) mssm (dot) edu
Joseph Simon
PhD Student
Social influences on decision-making
joseph.simon (at) icahn.mssm (dot) edu
Aster Perkins
PhD Student
Multi-attribute and mulit-option decision-making
aster.perkins (at) icahn.mssm (dot) edu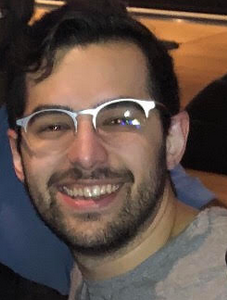 Alex Hurowitz
MS Student
Neural synchrony in prefrontal cortex
alex.hurowitz (at) icahn.mssm (dot) edu
Zach Gillis
Research Assistant
Currently: Medical student at Wake Forest School of Medicine
Abraham Abdulrazzak
MS Student
Jo Crimins
Key Collaborator
2019  FBI Scholars Award, Joseph and Nancy DiSabato Research Scholar
(co-investigators Kanaka Rajan and Peter Rudebeck)  
2018 -2021  Whitehall Foundation Research Grant
2018  Schneider-Lesser Foundation Junior Faculty Fellowship
2015 – 2020  K08 Mentored Clinical Scientist Research Development Award (NIDA, DA039351)